Egghead Professional Digital Media & Print Publishers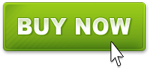 The King's Tower
A beautifully illustrated children's story based on an old Chinese tale with a moral.
The king sets out to build a big tower.

Why? Does he succeed?
Author: Roy Bevan
Illustrator: Deepa Sankar
Some Illustrations From The Children's Book
The King's subjects and wives.


The old man calculating the
cost.
The old man helping with the work.